This past weekend was full of fun so let's just jump right in, shall we? First let me start off with Friday at work. Laura had a special birthday surprise sent to my office, balloons and chocolate! Does she know how to make my day or what?!?!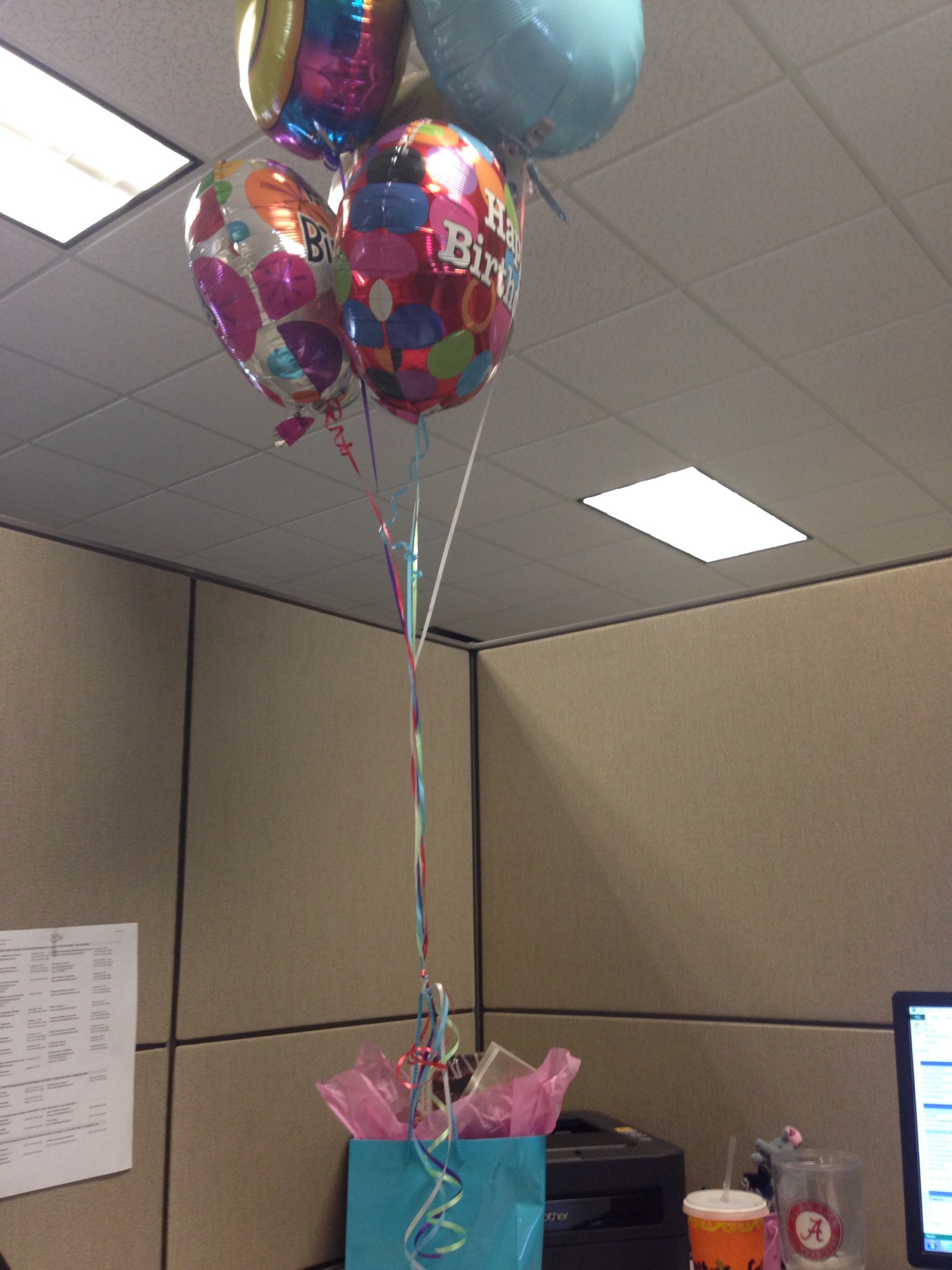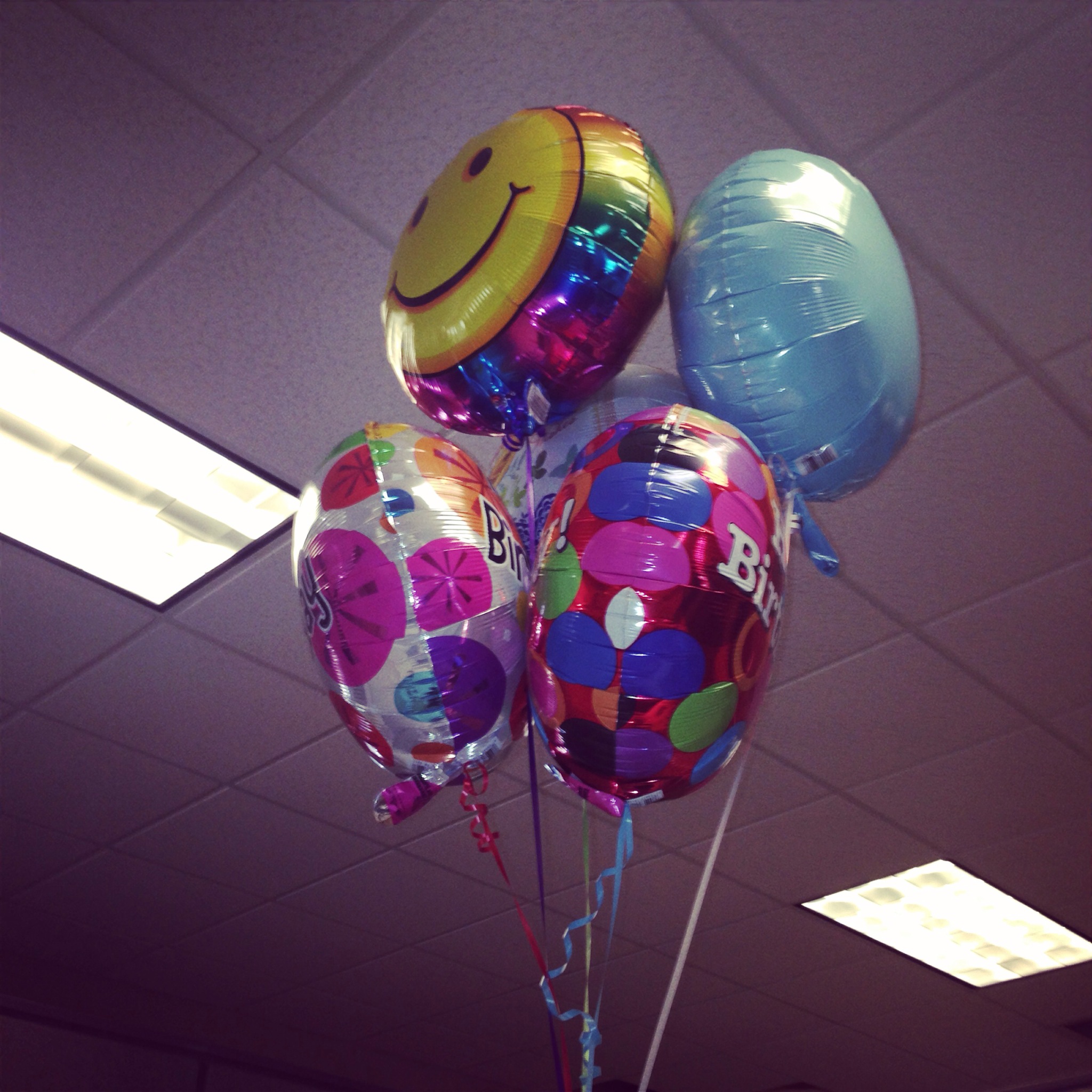 Friday I went to lunch with my friend Courtney, and after work I came home and cleaned the house and finished reading the ninth book in the Stephanie Plum series. Saturday – I got up bright and early and met my sister in Trussville for a little morning shopping. We walked around TJ Maxx and Target and then went up to the Pinnacle for a few minutes to do some birthday shopping for my niece who's birthday is today! (Happy Birthday Haven!!!!!) She gave us some cantaloupes out of her garden and my birthday present.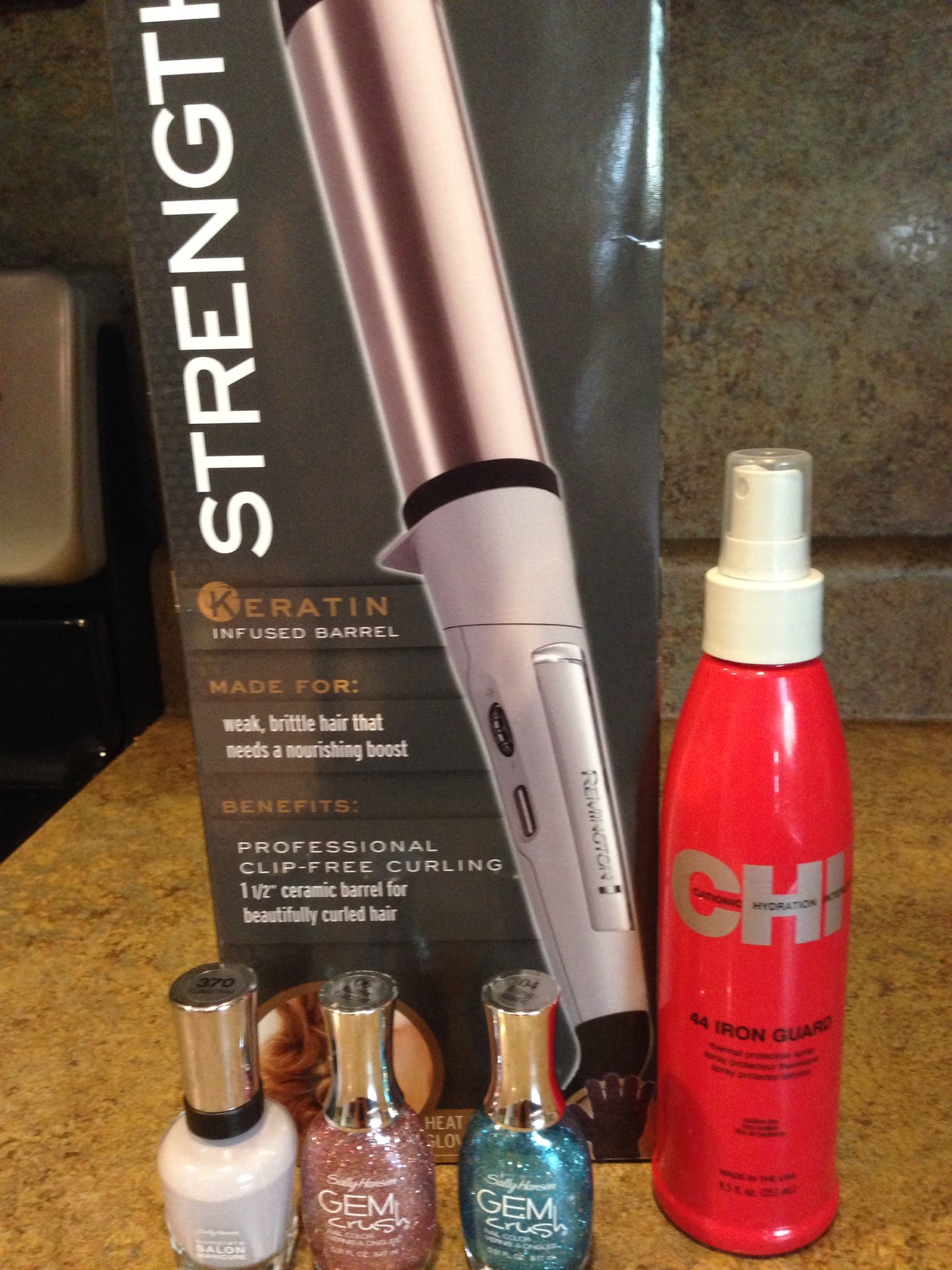 A curling iron, iron guard spray and three nail polishes! Can't wait to try them all out! Around noon I headed home to meet up with Chris to start the birthday celebrations. He took me to pick up my birthday present: My first Kate Spade purse to join the collecting 🙂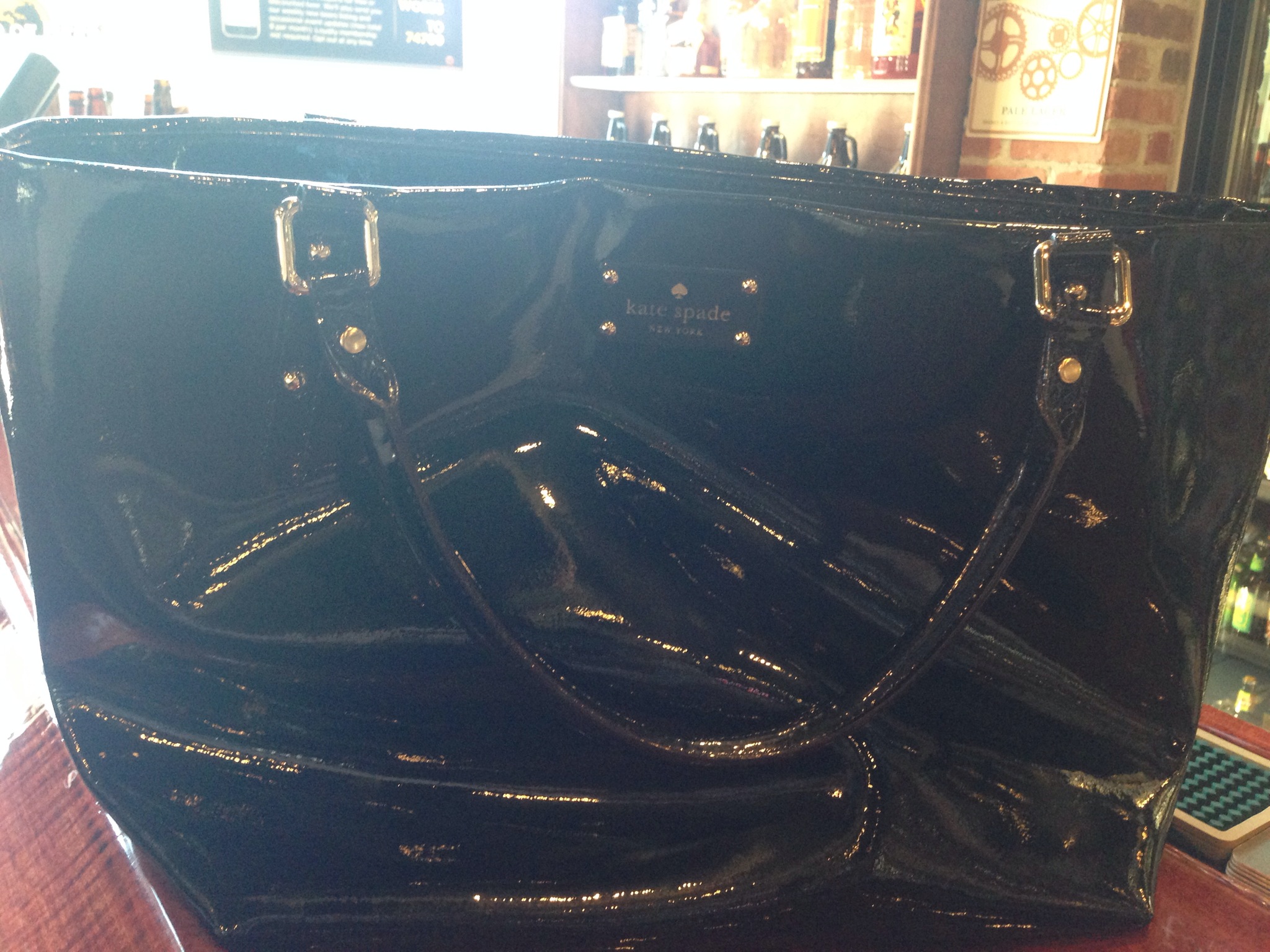 Look how fun the inside is!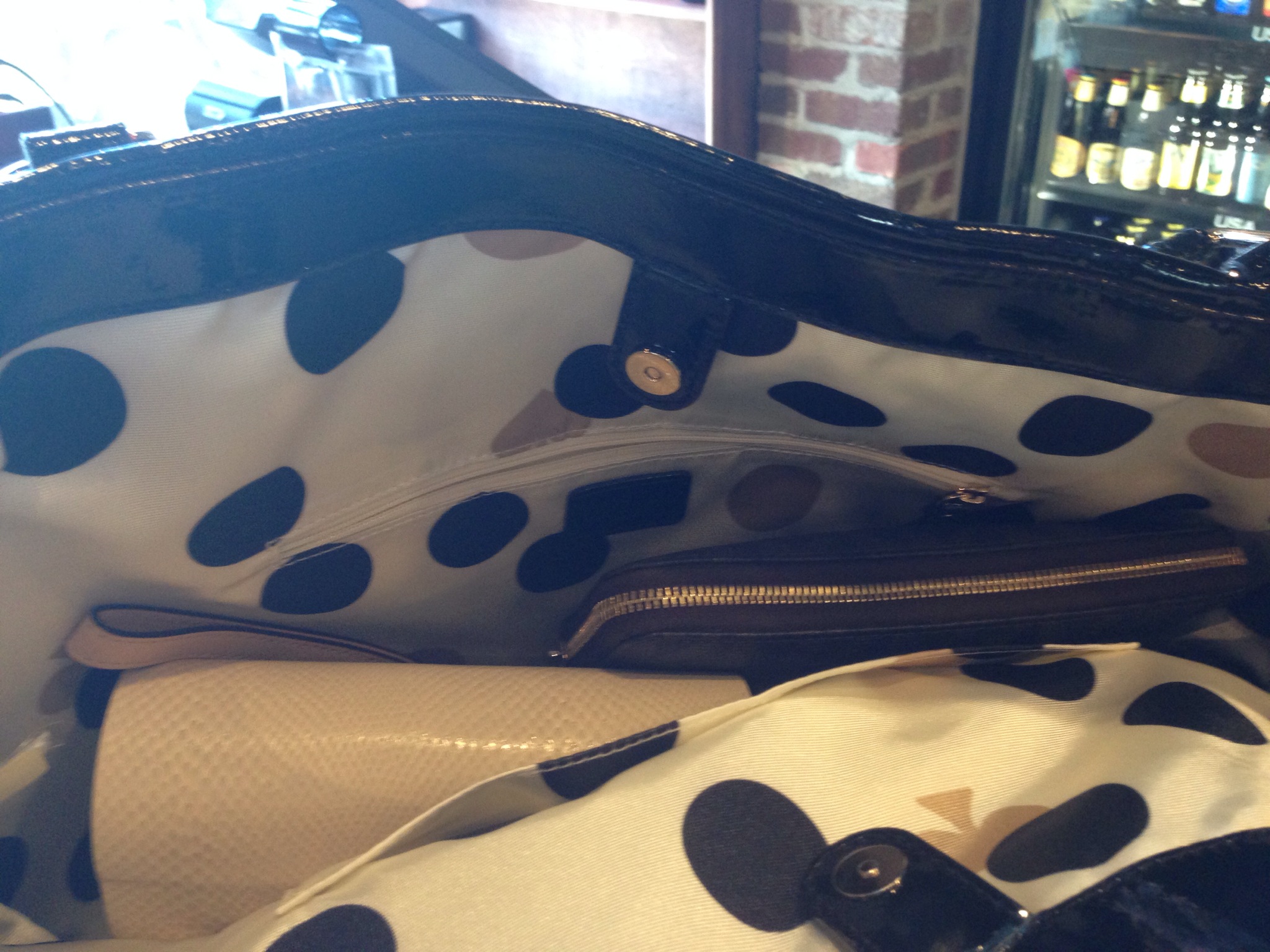 Then we headed to World of Beer. Duh! I ordered the Tater Tot Nachos and they had a new Strawberry Cider on tap, Crown Valley Strawberry. It was delicious! I also tried to Trim Tab 88 which was amazing as well!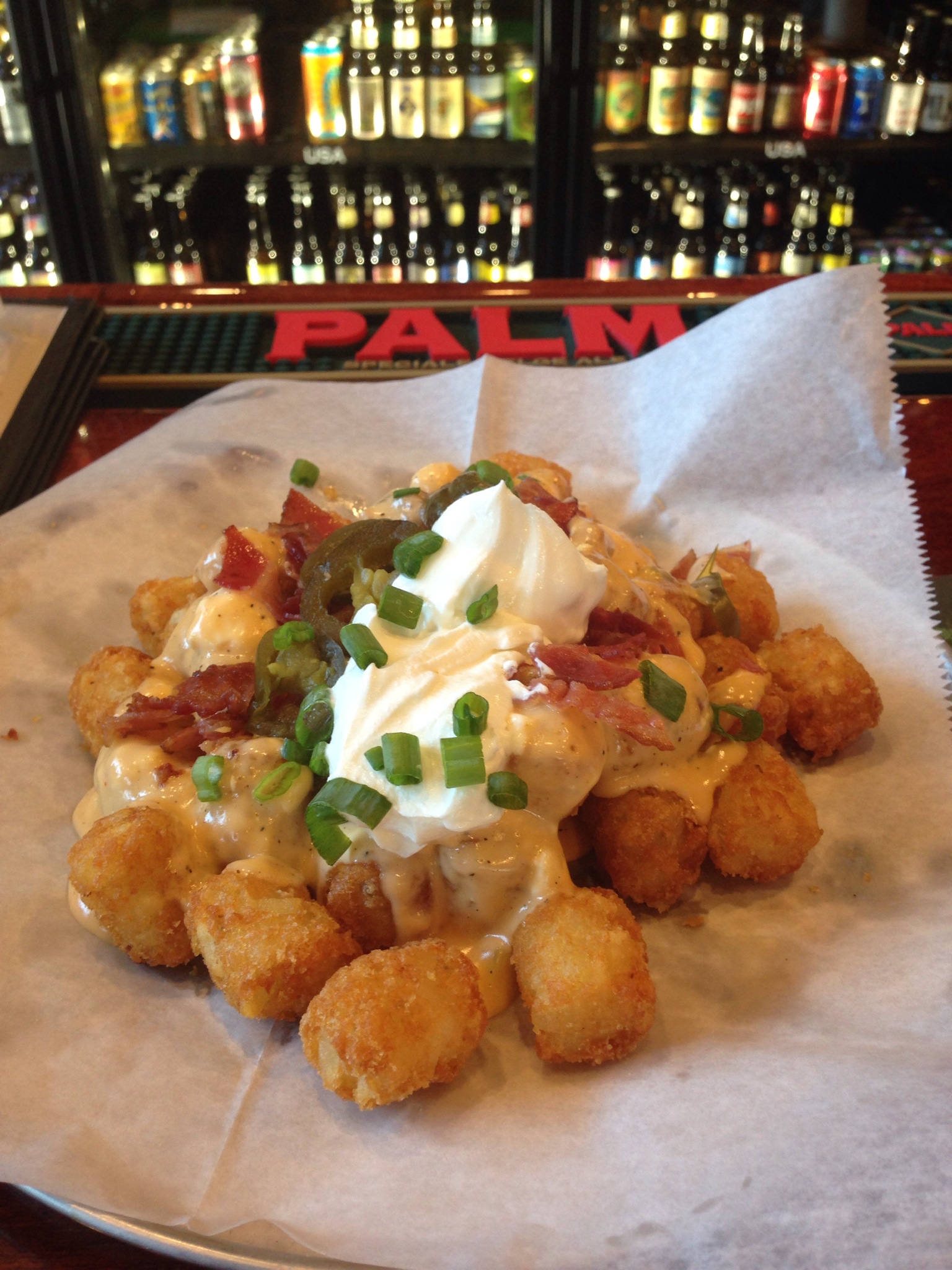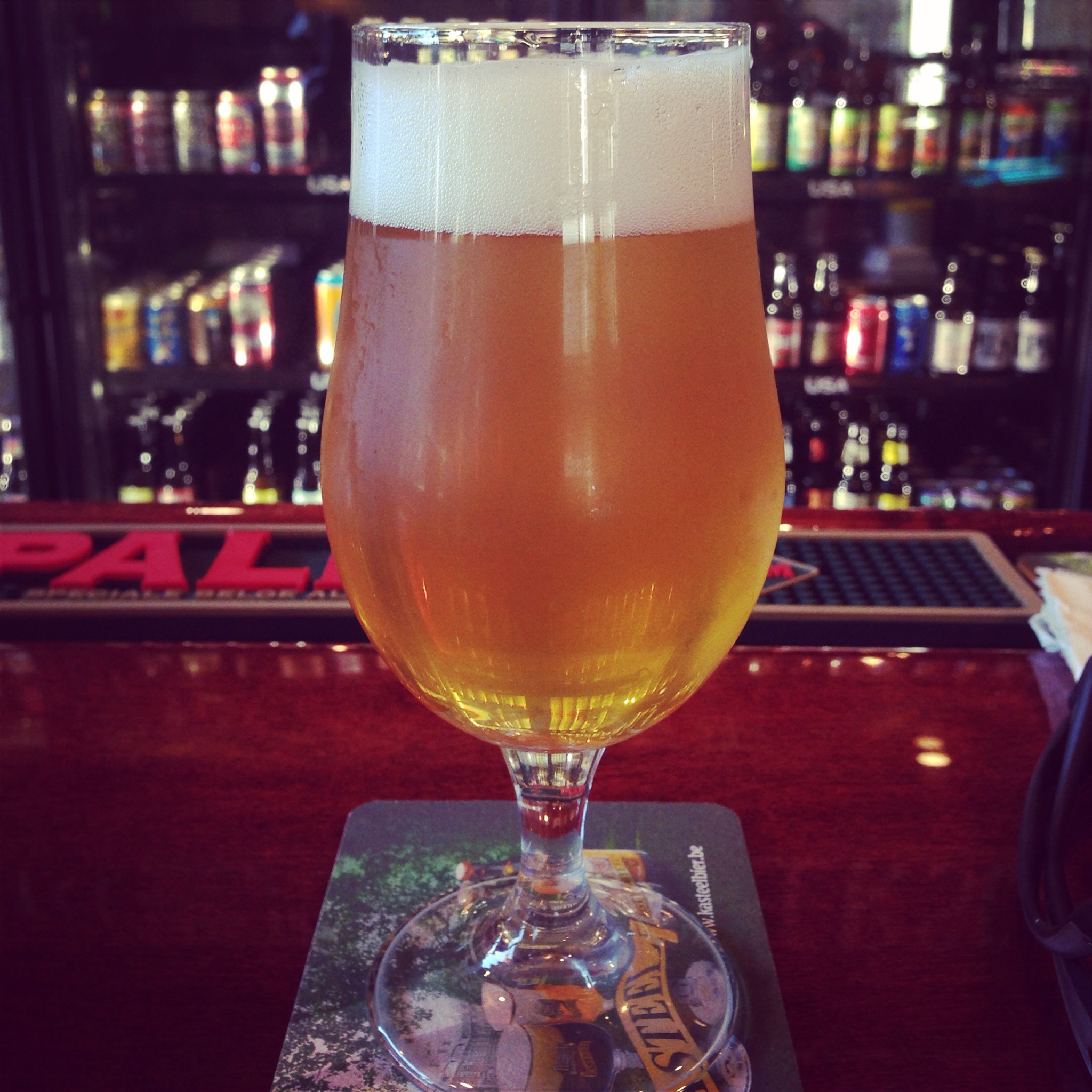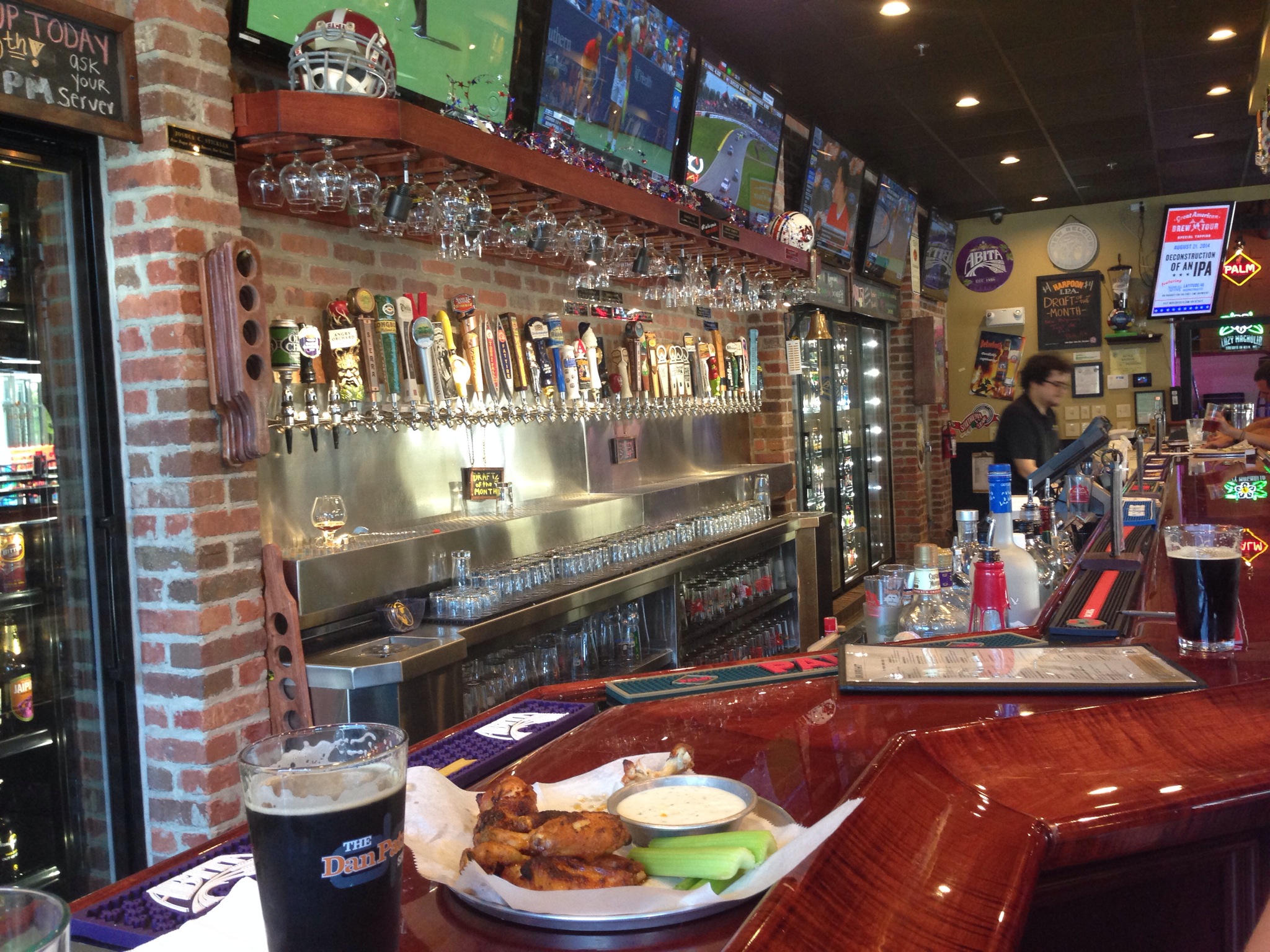 One of our friends, Jeff, happened to be there!
Our favorite crew was working on Saturday, I snuck a picture with Charles.
Our friends Lanney and Diane came down from Huntsville to meet up with us while we were there. When we were heading out, Destiny left me a sweet message: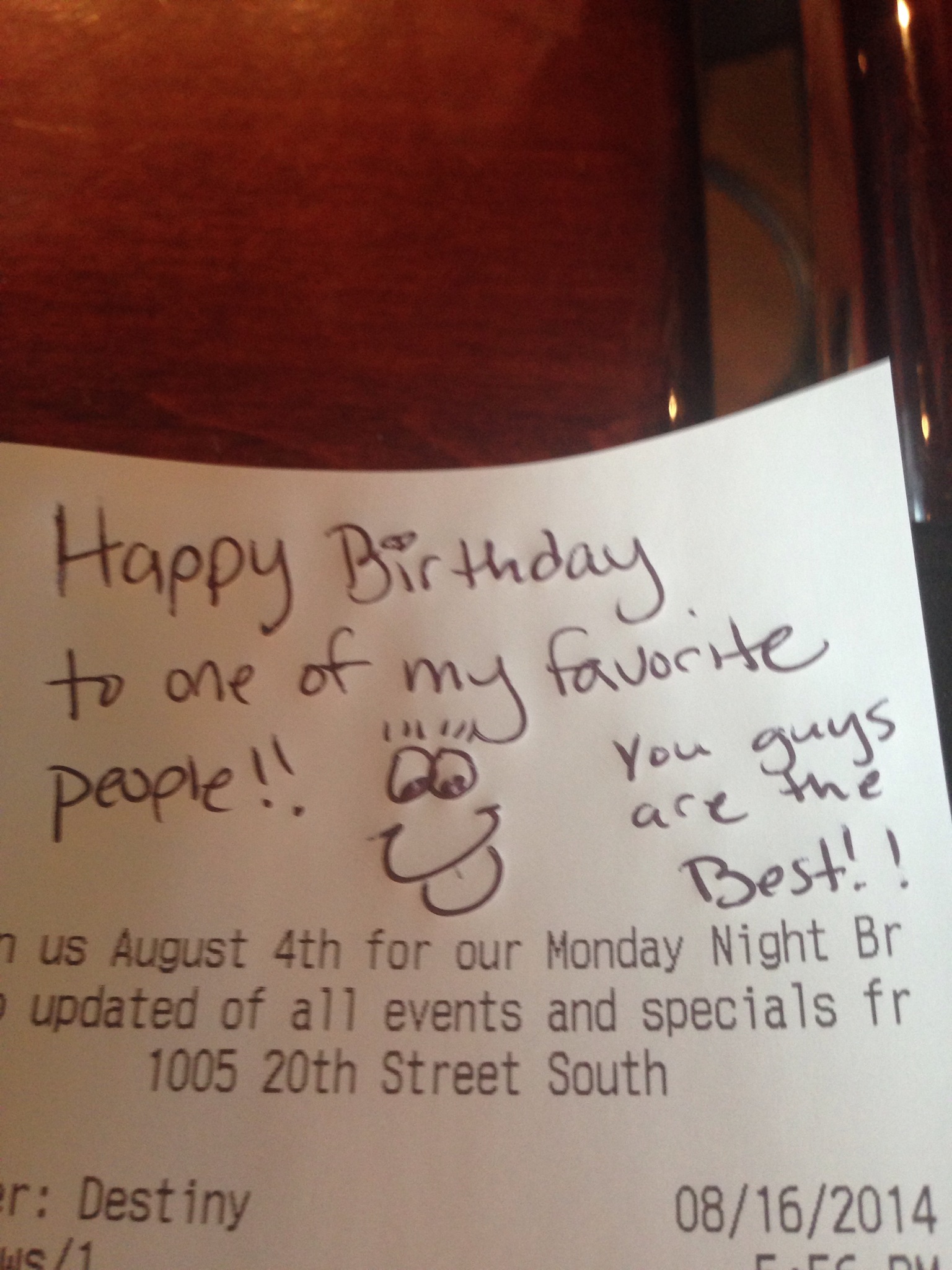 We headed over to Southern Kitchen for dinner. I ordered the Jackson Burger that has bacon and pimento cheese. For an appetizer we had cajun angels, which are shrimp wrapped in bacon with a cajun sauce. Delicious!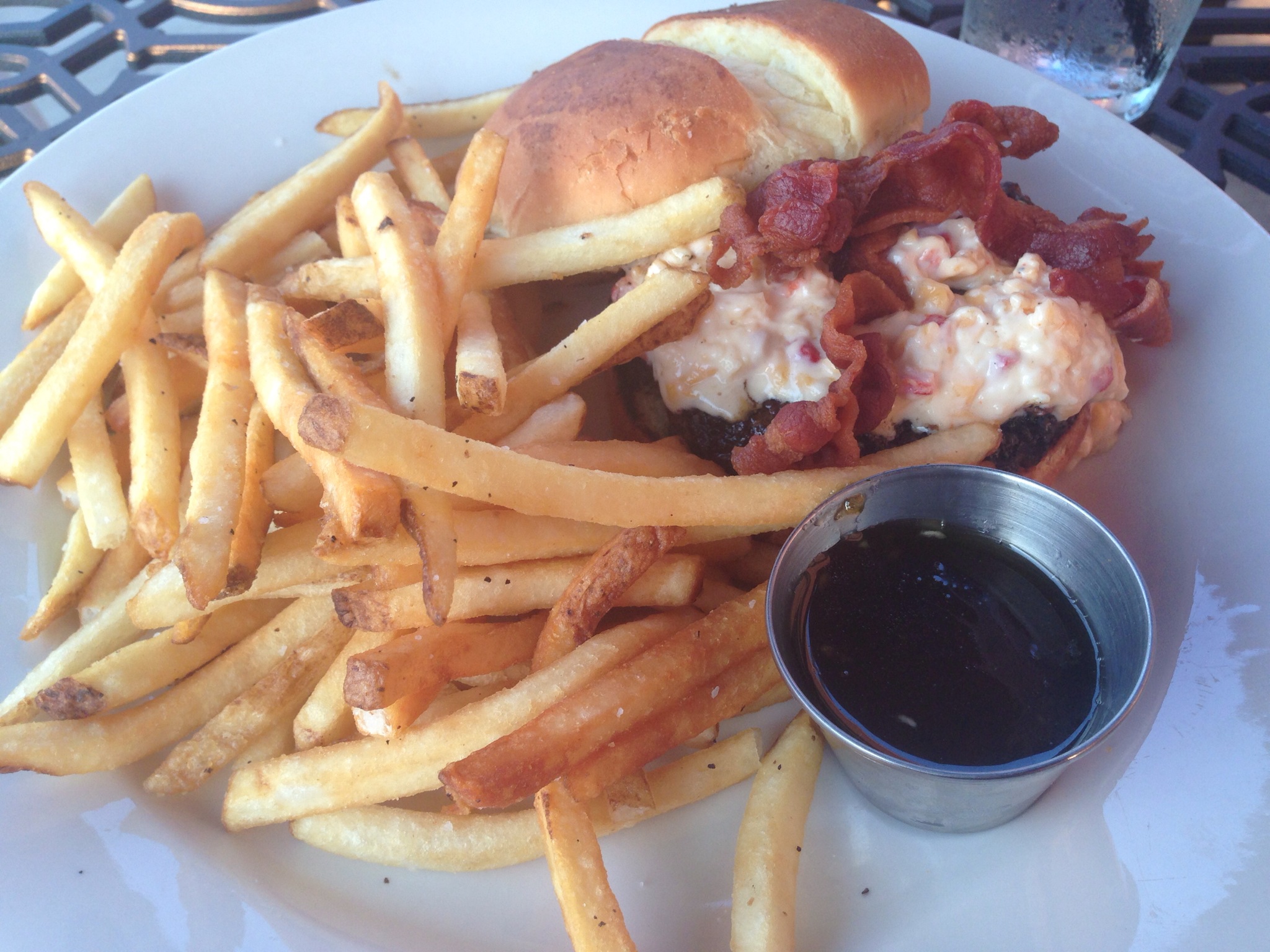 After dinner we walked over to the Westin, ordered some drinks at Todd English and took them up to the roof top to chat.
Sunday – We got the grocery shopping out of the way first thing Sunday morning, then headed to Game Stop to pick up a few games. We got Super Putty, Trial Fusions and the remastered Duck Tails. We checked out Bargain Hunt while we were out, and then headed to lunch at J Alexander's! I ordered the Alex Salad and Potato Soup.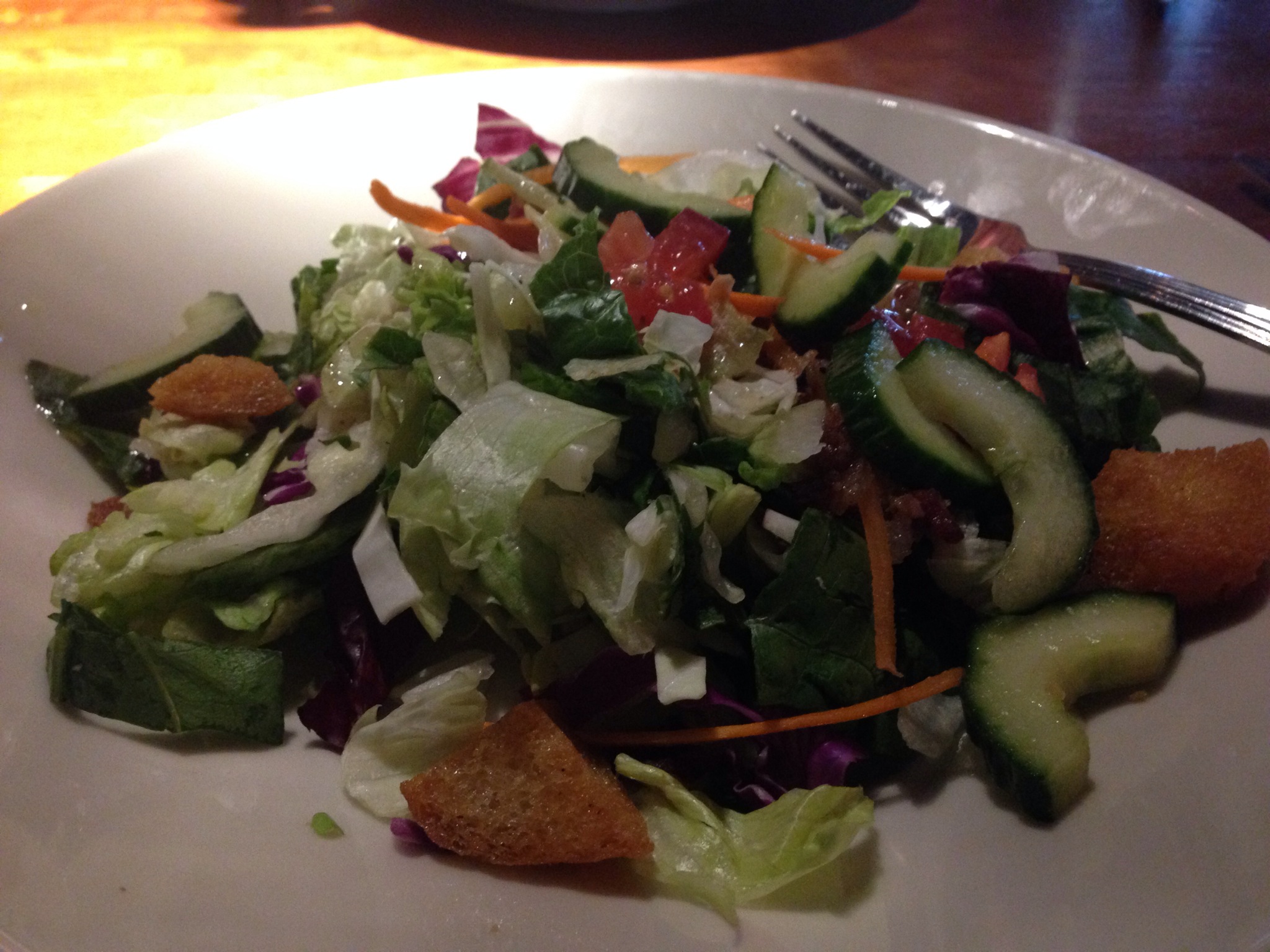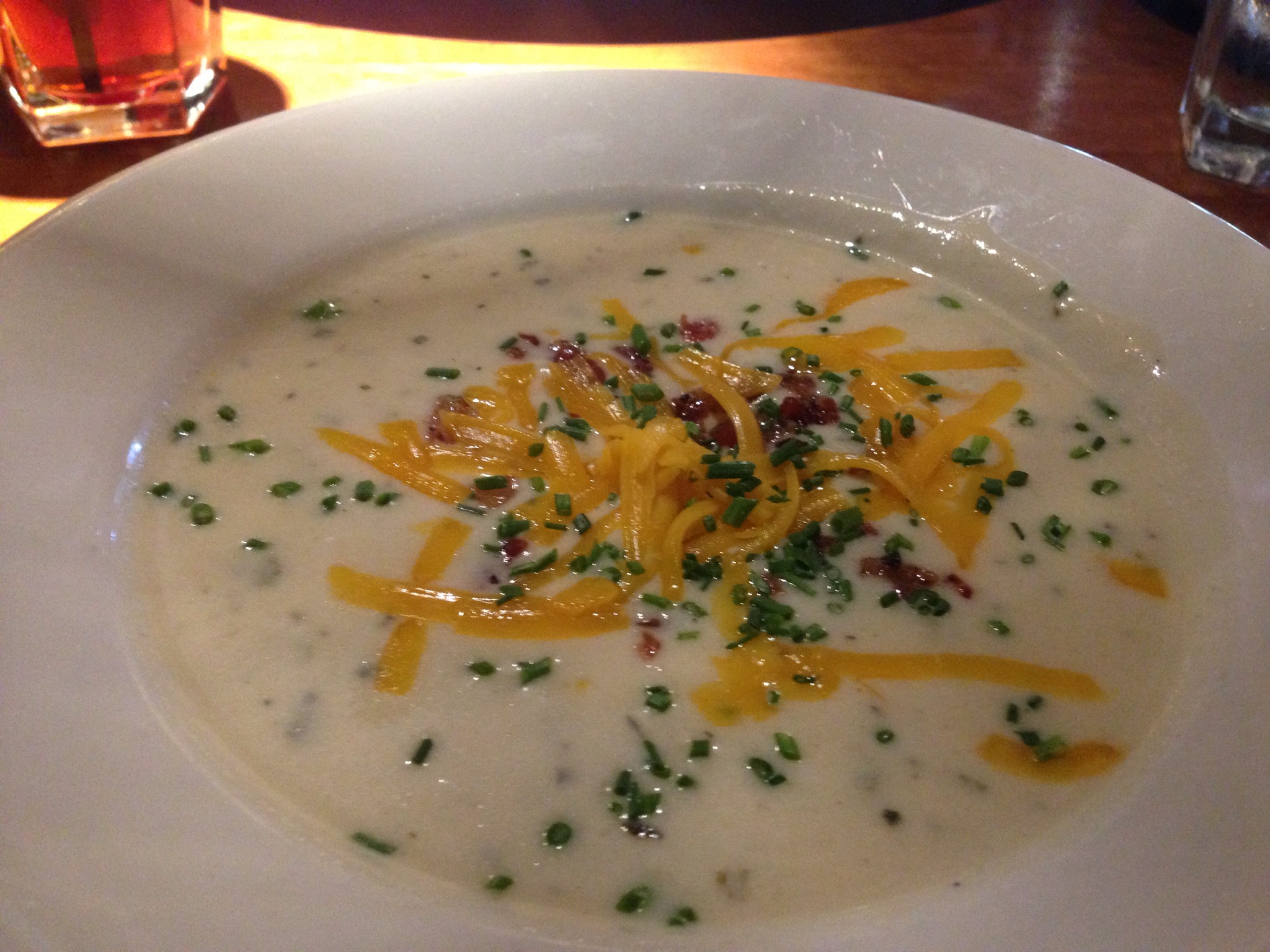 After lunch we went to the Galleria and I picked up the Urban Decay Setting Spray and my birthday gift from Sephora, then Chris took me to get us a slice of Cookie Cake to take home because it isn't a birthday without cookie cake!!! It was Delicious!!!!!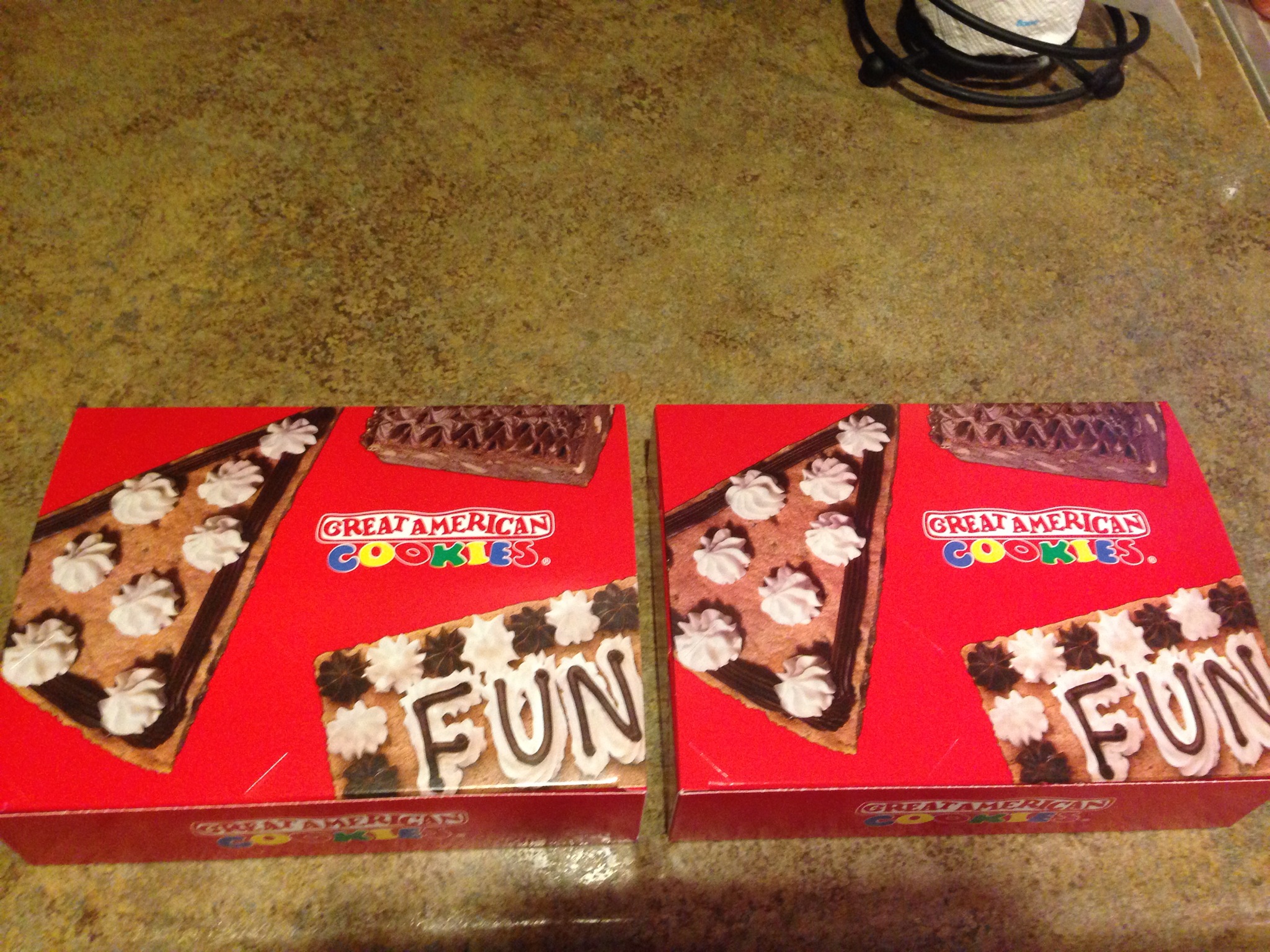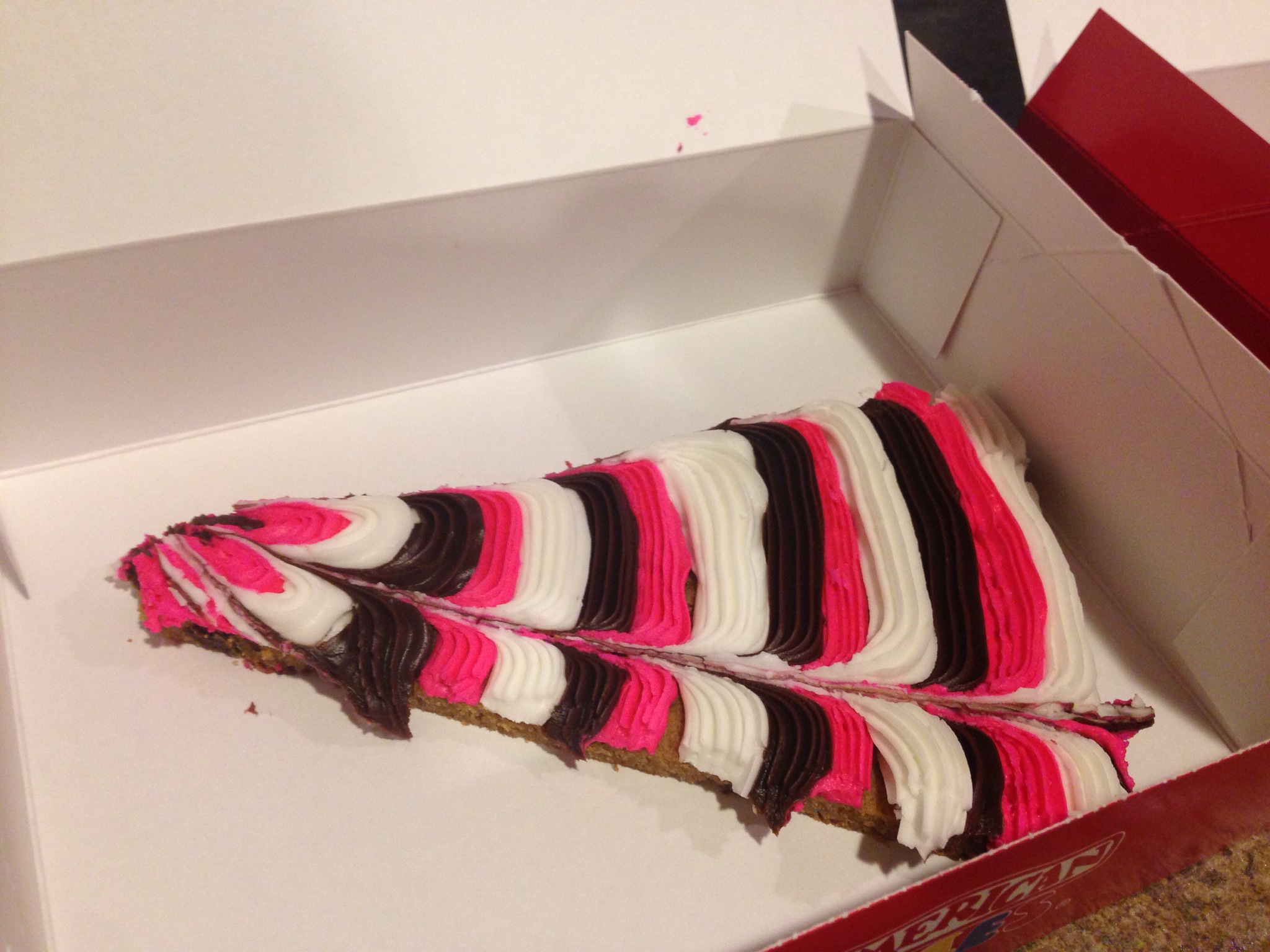 We also stopped by 2nd and Charles and scored a great deal on Mario Tennis for our Gamecube. Sunday evening Chris's parents stopped by to visit for a little while. We watched a little of pre-season football and tried out the Ducktails game, which was super fun until we got stuck on a part that neither of could get past and we gave up. We also watched a few reruns of Big Bang while we ate some black bean nachos then headed to bed. I had a packed weekend full of lots of fun!!!! All the text messages, facebook book and other social media shout outs were wonderful. I sure do know a lot of people that know how to make a girl feel extra special! Just like that, birthday weekend is over and it is back to reality!