It's the last weekend of September, so I had to do it up right with my Weekend Shenanigans! This weekend was full of delicious beer, food and fun with friends!
Warning: Food Porn Ahead!
I kicked off the weekend with Laura and happy hour at Saturn! The orange drink is called the Rocket Booster and it had things like honeysuckle vodka and Tang in it. Needless to say, adult slushies are awesome.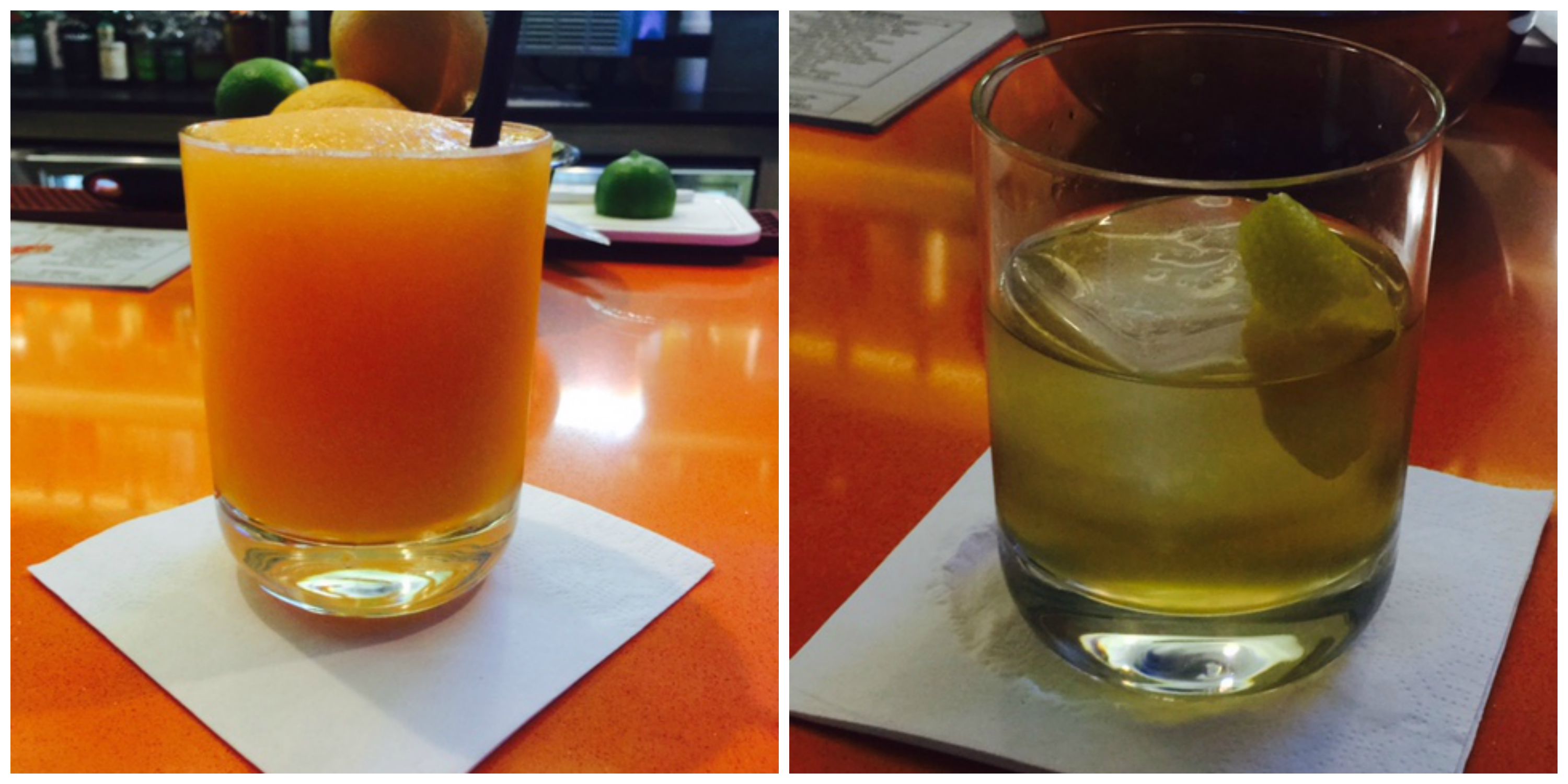 The second drink I had was called the Spacehive but it was way too strong tasting for me. When I order a cocktail, I don't want to really taste the alcohol and that is all I could taste in mine. Same with Laura's second. If you like strong tasting drinks, then their regular cocktails are for you!
Friday evening Chris and I had Moe's BBQ for dinner and were excited that all of our shows are coming back on! We had a night in front of the TV and it was relaxing and just what I needed!!!
Saturday morning I headed up to my sister's house to pick her and the boys up so we could go visit my dad. His birthday was this past week and he had to have surgery this week as well, so I was glad we were able to fit in some time to see him. His fire department was out raising money at a community event so we spent some time with him there.
When I got back home, Chris and I headed to World of Beer for a little bit to catch the Alabama game. I tried the Cheeky Cherry cider from Woodchuck, and of course Tavern Taters were ordered.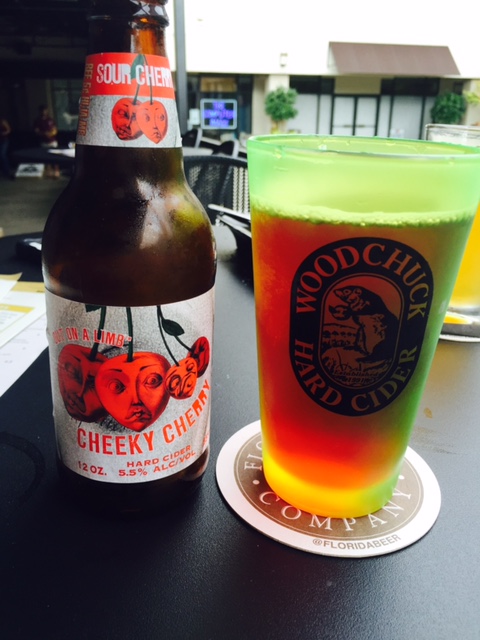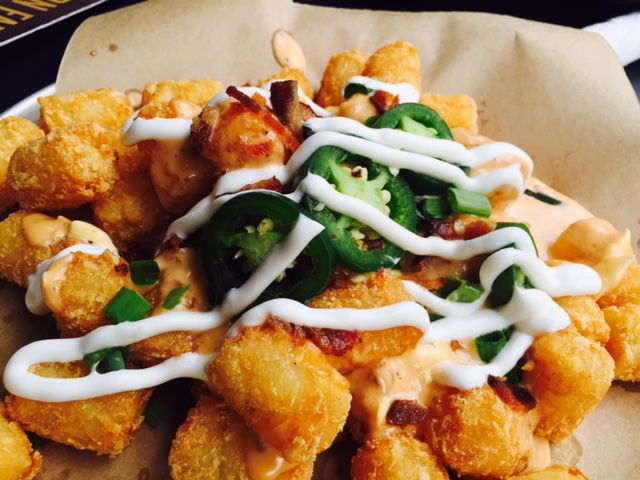 Saturday evening, we stocked the fridge with our fall favorites and  Chris and his friend Jay streamed TomorrowWorld in our basement while I finished up reading Rebel and caught most of the Auburn game. All whilst we snacked on seven layer dip.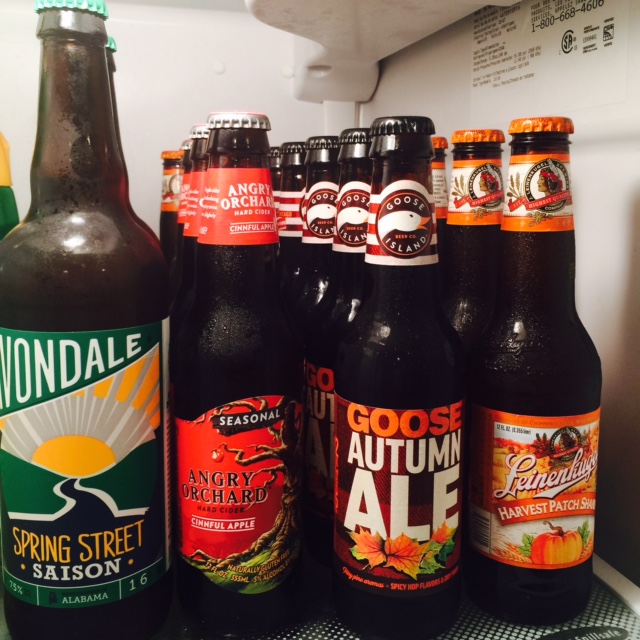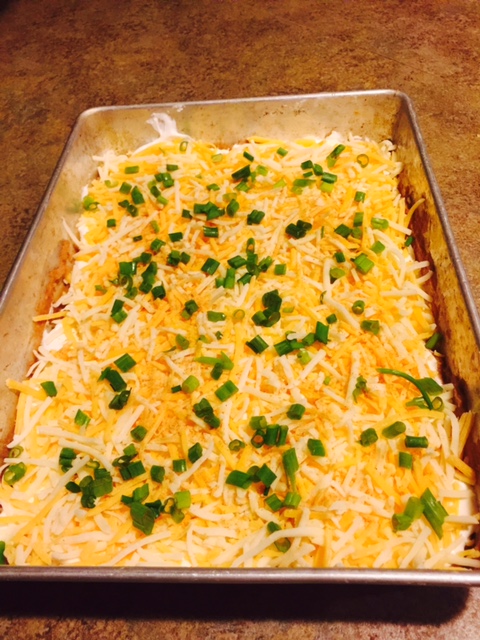 Sunday was Breakin' Bread! It is an annual foodie event every year in Birmingham. Proceeds go to Camp Smile-a-Mile, so you can enjoy all the foods knowing it is for a good cause. Plus, we always go with Laura and B so we know it is going to be a good time!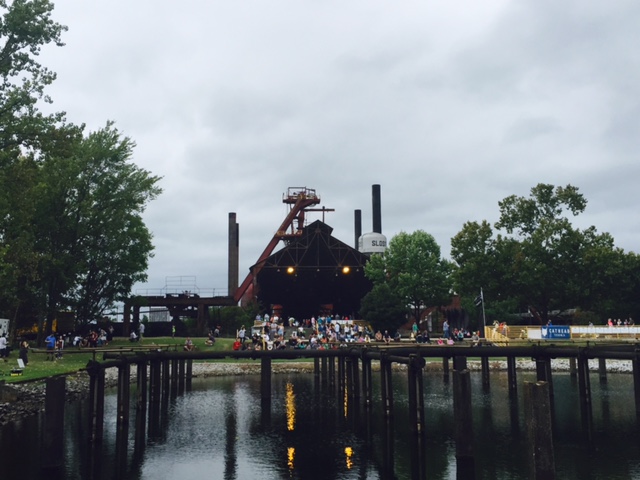 The event was held at Sloss Furnaces this year. The venue was pretty cool, it is an old factory here in Birmingham that still stands today and is used for things like this event, music festivals and beer festivals. You can even rent the space out for weddings too.
It was crowded!!! So many more people this year than last year!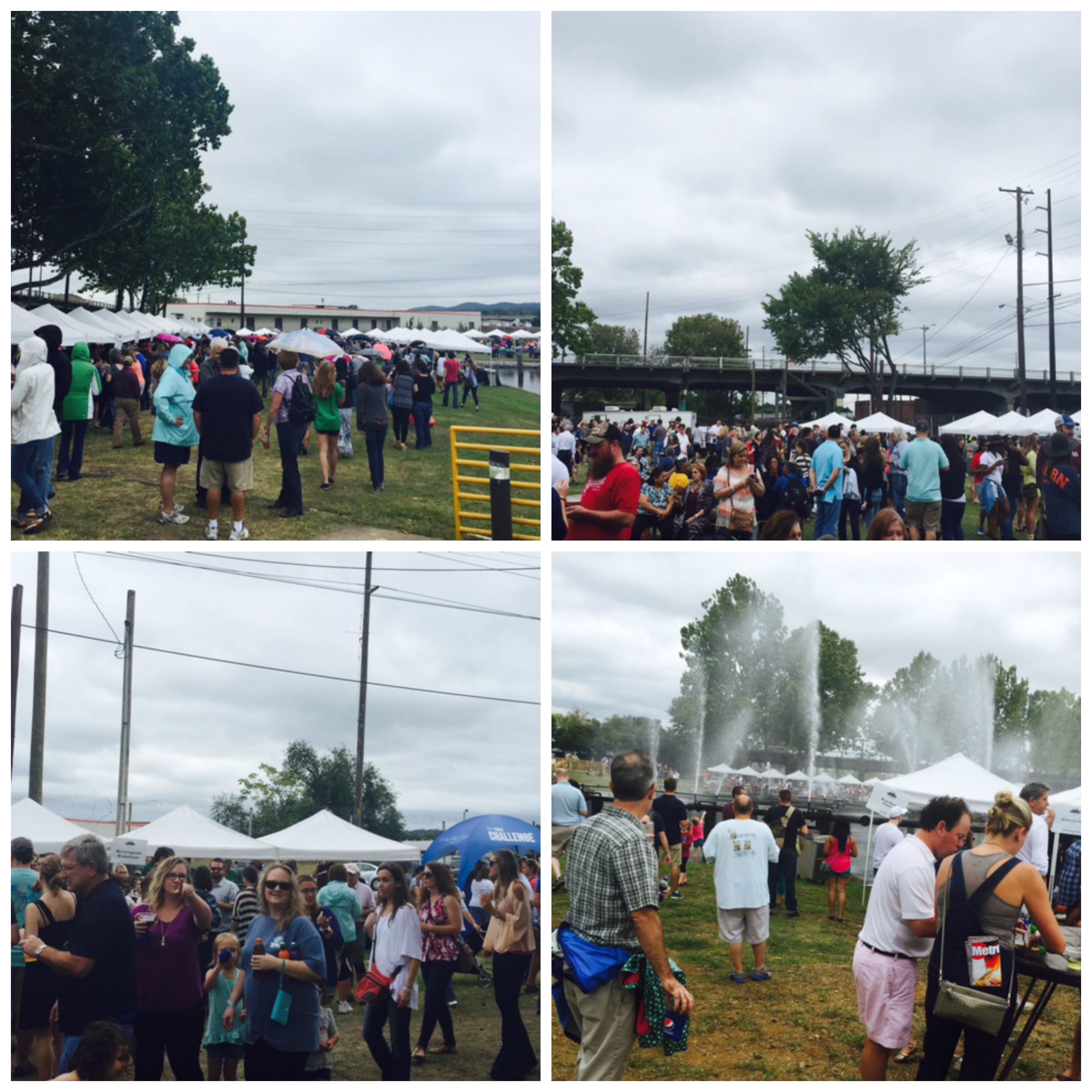 Here are all of the delicious eats!!!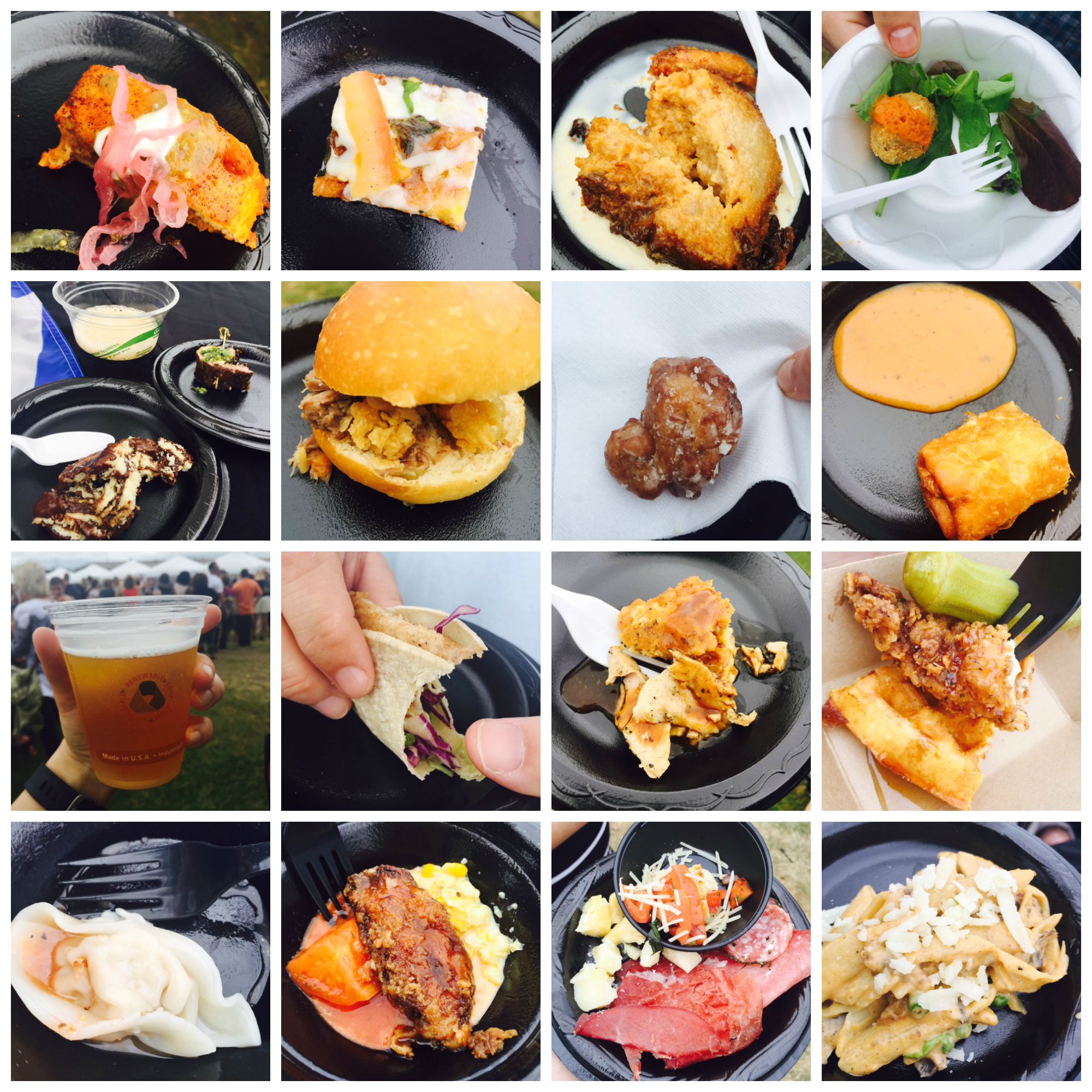 I got to try Chicken and Waffles for the first time, there was a lamb and feta cheese ball up there, asian style chicken dumplings, a quesadilla with thai peanut sauce, all kinds of meats and cheeses, pork stuffed cornbread, Fatso Bread Pudding (made with a chocolate stout), filet steak wraps, apple fritters, crawfish pasta, korean chicken, pizza and so much more!!
J Clyde had their Fire Truck there that has kegs and taps! So cool!!!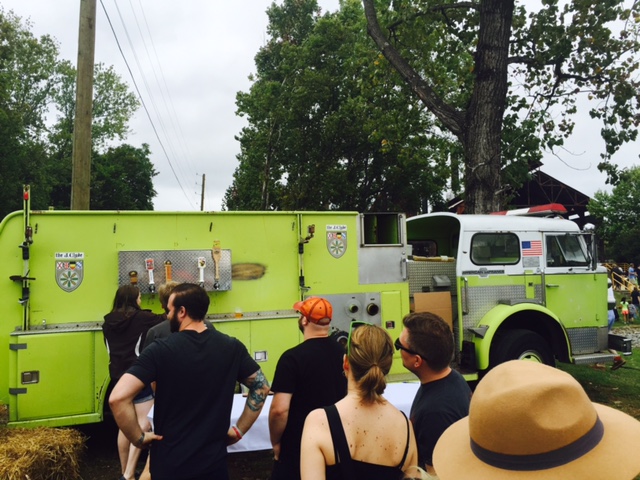 Even though it was rainy when we first got there, it quit after a few minutes and the weather was perfect! It was cloudy and in the 70's with a cool breeze every now and then. It really felt like fall and I loved it! The food was fantastic, and the company even better.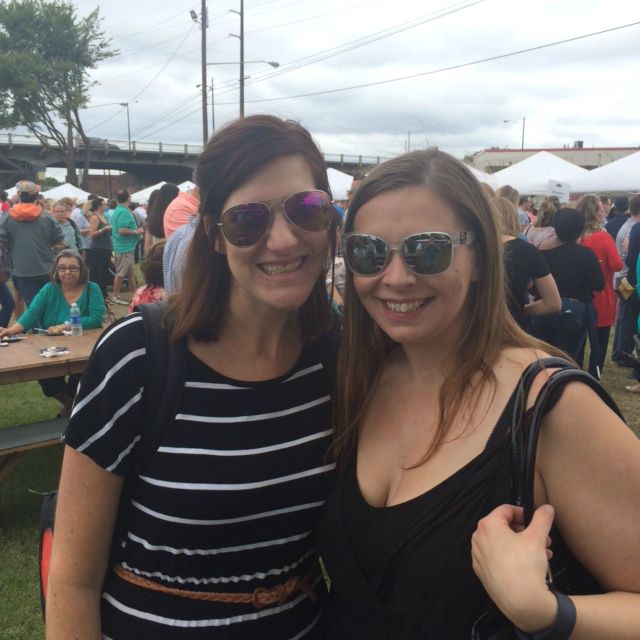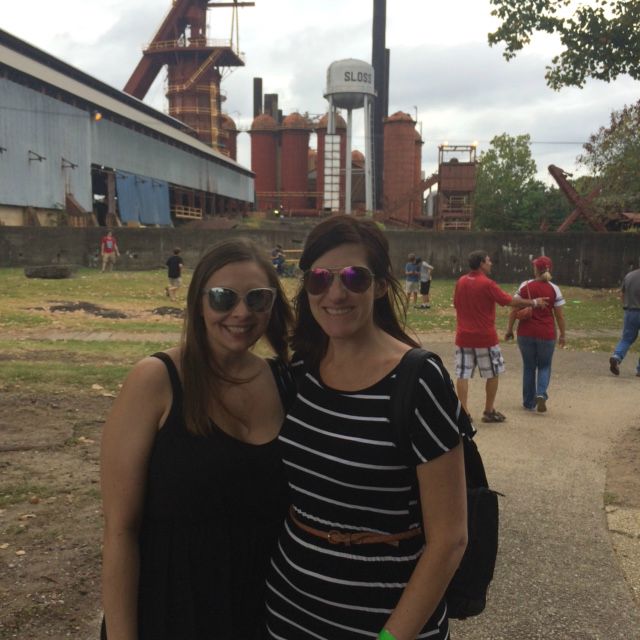 I had a great weekend, and I hope you did too!!! Time to buckle back down for reality this week and welcome in October!!!
Linking up with Biana.