So I have a confession to make. I had NO CLUE it was DST this weekend. I opened Facebook Saturday night because I had some notification bubbles and wanted to get rid of them, and it was the top thing on my feed. I was like wait, what???? I am not quite sure how I missed it. I hate DST and I think it is absolutely ridiculous that we still participate in this. And you know what is worse than trying to get  yourself adjusted to a time change? Trying to get a kid who is very schedule/routine oriented to change too. Woof. Zoe had a WTF expression on her face when I came to wake her up this morning. I know. Its awful!
I kicked off Friday at SoHo Social with a good friend for lunch. They recently changed their menu and added a bunch of deliciousness. It was packed with the basketball games going on. I care nothing about those. I ordered a Spicy Cahaba burger and a side of maple bacon brussels. Best. Brussels. Ever.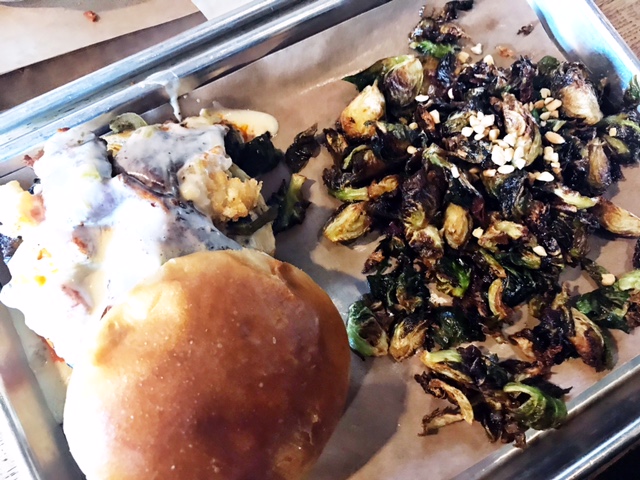 Saturday we were busy getting some cleaning and straightening done around the house. I made some burritos for lunch.  After Zoe woke up from her nap, we headed over to Laura's house for some St Patty Day crafts and fun! Laura had glitter paint, which is the best thing ever! They made some rainbows and painted with their hands. It was so cute seeing S and Z play together. Zoe totally has no personal space boundaries and tried to sneak in a few hugs.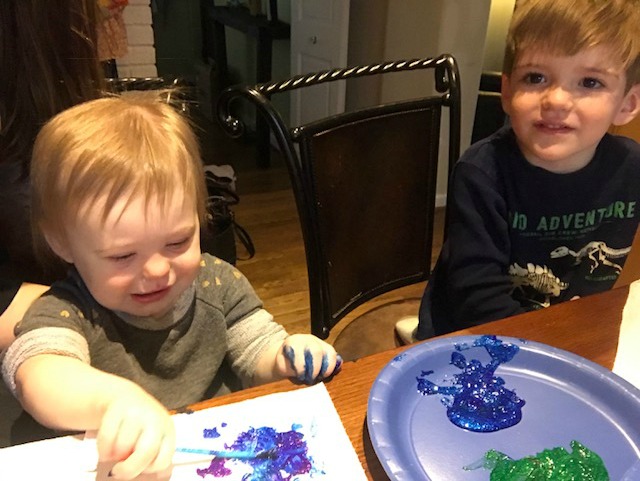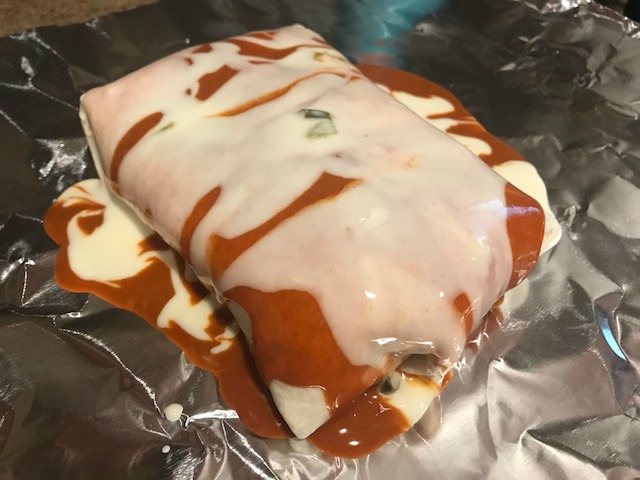 Sunday, we were up and at the grocery store early. We stopped at Sonic on the way home for a car dog for Chris and a diet cherry limeade for me. Delicious as always! We met with our realtor to talk about some things we can do around the house to get it market ready and came up with a listing price. Exciting things!!! After, we were starving and got to making some homemade pizzas. Chris always comes up with the best ideas for Sunday eats. We made a pepperoni and cheese one and a white pizza with alfredo sauce, chicken and green onion. They were yummy!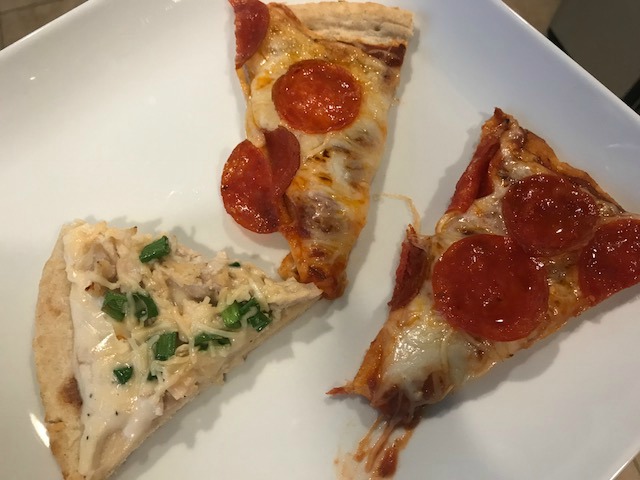 Another busy week at work this week. I have some doctors appointments scheduled, a lunch date on the books, and Zoe is having surgery on Friday to get tubes and maybe have her adenoids removed. I am so ready for the weekend already so we can relax some! I hope you all have  wonderful week! Linking up with Biana.