Books, books, books!!! So this month, I didn't read as many books as usual. I had a busy work month and  having to stay late and work a little on weekends…..we had lots going on most weekends….and it took me forever to get through The Forgotten Room. Still, I had some winners this month so let's take a look!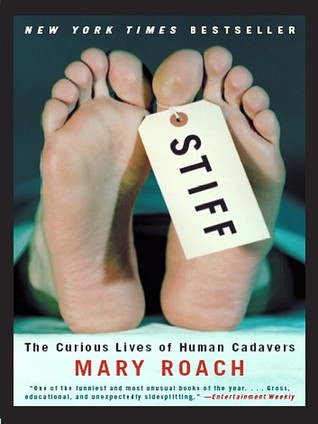 I found this book very fascinating. Sure, it is a bit morbid thinking about what happens to the body after death but this book really opened my eyes up to the idea of donating my body to science. I never really thought about the fact that even after you pass you can help the world by possibly curing a disease or making safety features in cars more successful in crash tests, helping authorities determine the time and reason of death, etc. I did this via audiobook, I tend to only enjoy nonfiction by listening over reading.
Bottom Line: If you are in to non-fiction, this is a great read!
Rating: 4/5
I am going to be very honest and say that this book was very slow going for me. You have to keep up with three women in three different time periods. The chapters rotate between the three women and their time periods. There are a lot of similar last names and it can be a little confusing at first. It took me quite awhile to get through this book, much longer than usual. However, I was interested in the stories from each of the women and I wasn't going to quit it. I figured out early on how the three women were connected and had ideas of how the men in their lives were connected but I wasn't 100% right. I liked that the book was different, I have never read a book about a room in three different time periods.
Bottom Line: If you are looking for something different and a time jump sort of book, then this is for you! If you have a hard time keeping up with characters and enjoy fluffy reads, this would not be your cup of tea. I was glad I read it, but it won't be making my list of top books of 2016. Not all books can, you know? It had a really good idea, and I wish it was executed better.
Rating: 3/5
*I was provided a copy of The Forgotten Room by the publisher and author via NetGalley in exchange for an honest review.*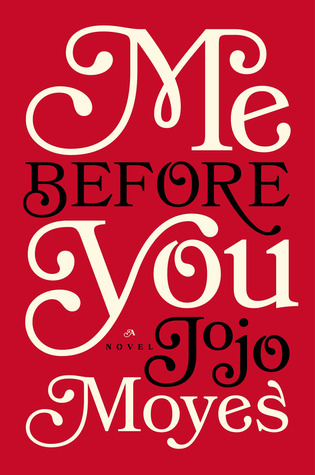 I know a lot of you have already read this one and are like…about damn time!!! But you guys!!!! If ever a book were to break  you, this would be it! I loved the characters and the way the story was written. It was beautiful and it really made me think about what I am doing with my life and what kind of person I am. When a book makes you think deep, it rates high on my list!
Bottom Line: Yes yes yes!!! You must read this book if you haven't already. I absolutely adored this book. I can't wait to dive in to After You. This is my first Moyes book and I can promise you it wont be my last.
Rating: 5/5
Zeke by Kelly Gendron (Breaking the Declan Brothers)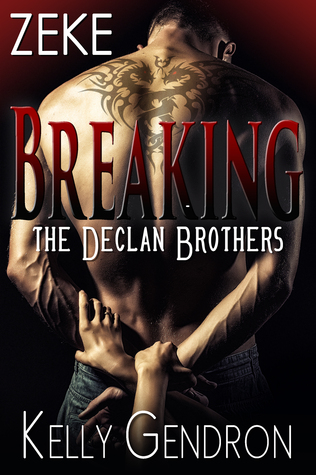 This is book three in the series. I didn't realize that when I started but you don't have to read the first two books to enjoy this one. So this book is basically your guarded bad boy MMA fighter who is really a sweet guy deep down but damaged…and the good girl that tries to break down all his walls. Zeke has 4 rules:
Rule #1 Don't call him. He'll call you.
Rule #2 He doesn't date.
Rule #3 No sleepovers.
Rule #4 Absolutely, no virgins.
I wasn't a fan of how many ridiculous names are in this book. Lurlene, Rayna, Emmie, Rusty (a girl), Nix, Jax, Slate, Token, Zeke. Meh. You can't tell me that many weird names are in this little pocket of people, that isn't realistic. What I was a fan of, is how Lurlene sticks to who she is the entire time. And I was not able to guess what happened to Zeke until the very end so it wasn't as predictable as some books can be.
Bottom Line: This was a light, quick and easy read. I needed a break from the other books I had read this month. This wasn't mind blowing, but I read it in 4 days so obviously it kept my interest. This book wouldn't be for the prude. I mean, look at the cover. It passed the time just fine.
Rating: 3/5
*I was provided a copy of Zeke by the publisher and author via NetGalley in exchange for an honest review.*
My mom got me this book a year or two ago for my birthday and I can't tell you how many times I have referenced to it for something. There are recipes, how to chapters on meal planning, streamlining your house, how to pick house plants and grow an herb garden outside, there is a how to on making your own front door mat, how to set a table for a party, so much information!!! I like looking through the decorating tip section also.
Bottom line: This makes a great coffee table book that you will actually use time and again!
Rating: 4/5
I haven't started a new book yet, but I need to!!! What have you read lately?
Linking up with Steph and Jana.